I would like to know about fancy colour diamond optimization software. What is the price and what would be procedure to acquire that fancy colour diamond optimization software ?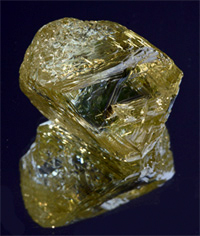 The color optimization technology what is discussed here is closely related to fancy colored diamond cutting. The goal in fancy colored cutting is yield & at the same time color: its brightness, saturation and distribution. Despite centuries of experience there is no rule book or technology for rough selection or best cutting practice. Advances in colorless diamond cut grading are often inappropriate for fancy colored diamonds.
Please read an article Fancy-Color Diamonds: Better Color Appearance by Optimizing Cut It will give you overview about our color technology.
DC Color software is necessary for color optimization. But there are not available in normal DC color licenses  now (only 10 copies are available in same time).
Entery fees at the end of 2008  were 30.000euro + hardware. Each year 10 valid customers should pay an annual fee (10% from additional profit). We have the right to recall licenses from 3 clients who pay the smallest annual fee: those who were not able to make a good profit from our technology.
If all clients have good profit we do not recall any license.