How to see angles for two models simultaneously? for example, for scanned model and for its asc sample
There are two models on Scene combined together: Scanned - Light Blue and ASC sample - Blue.
To see slope and azimuth angles of two models simultaneously put mouse over of some facet: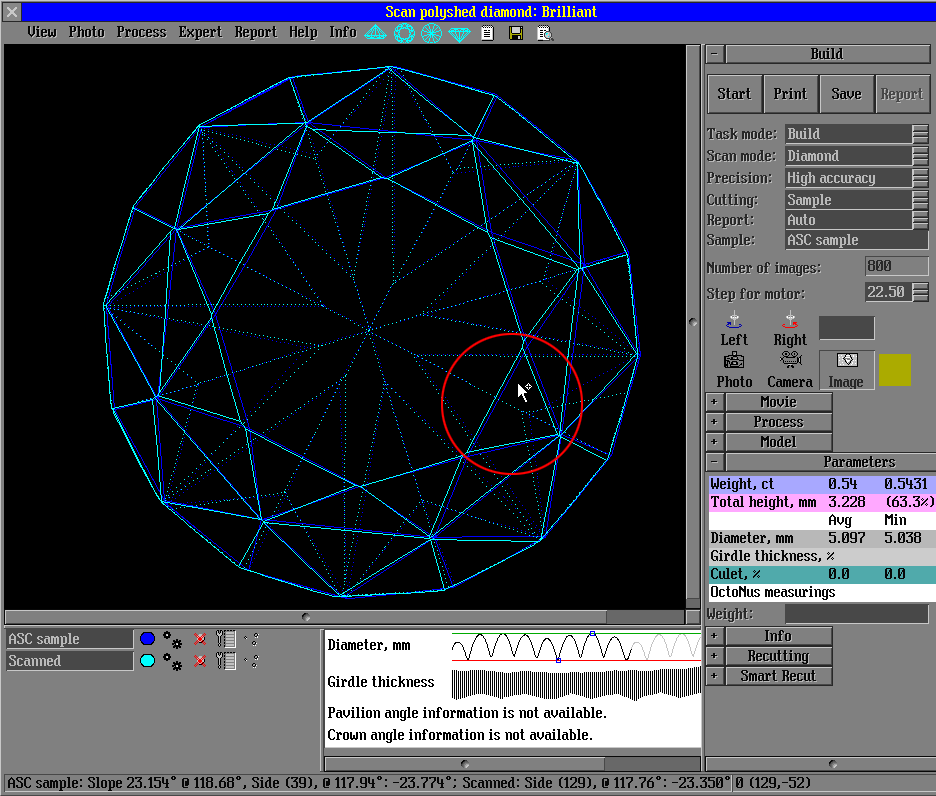 See slope and azimuth angles on the bottom of Scan polished diamond window:

Note. If for some model both type of angles are shown, global and by holder:
first azimuths are shown then slope angles - for global angles
first slope angles are shown then azimuths - for angles by holder
How to change coordinate system for model on Scene ?