Oxygen Microscope Sever 3.18.23 build 1549
March 4, 2016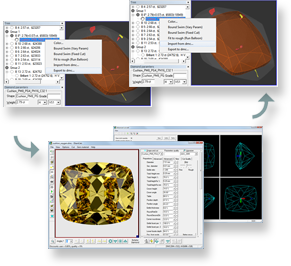 Versions of Oxygen are locked software.

The Oxygen Microscope is developed for work with M-Box (microscope): M-Box 2.0, M-Box 1.5 and M-Box. The system uses projects created by Helium Rough and Helium IG. Oxygen Microscope software allows to create photos of rough by microscope, define any type of inclusions, explore and work with the diamond cutting solutions, allocate diamonds, evaluate the prices of the different possible solutions and quality of the polished diamonds, create customer reports and reports for allocated diamonds.

What is new in the Oxygen Microscope Server?


| | |
| --- | --- |
| | InstallOxygenServer-Microscope.exe is an installation program for Windows (116 Mb). The installation should be run with an administrative account. |