Any diamond can be considered as a mosaic of small differently colored areas with certain color coordinates.
A color grade for each proportion set can be determined from a histogram containing information about the total area of each color weighted by its brightness.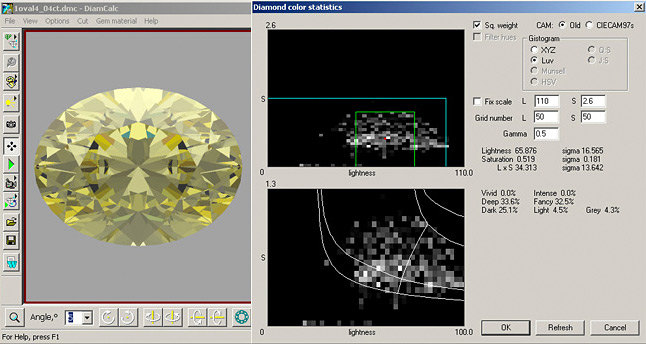 The color statistic panel of Diamcalc shows information about color for this stone and for these lighting conditions. One can see a histogram of colors of all virtual diamond facets at the brightness/saturation diagram that was discussed before.
Here we can determine color metrics such as brightness, saturation, chroma, distribution, relative contrast, and also the percentage of facets that corresponds with the particular color grade.