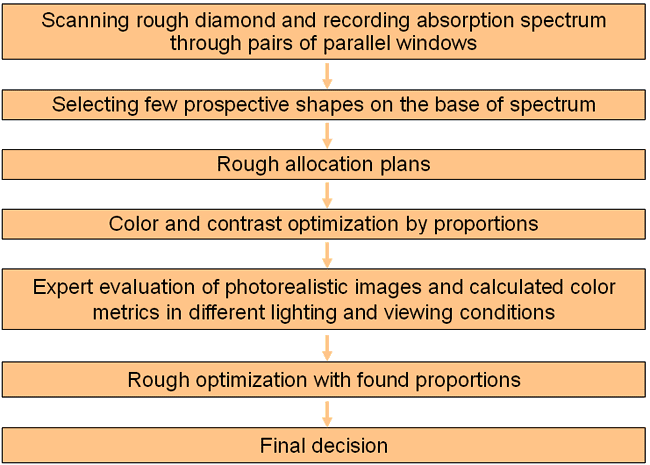 The process flow is suggested for colored diamond cutters. It is a modification of already existing cutting process flow. Initial data are collected with a rough diamond scanner and a spectrophotometer.
A few shapes can be selected for further planning on the base of their maximum and minimum light path corresponding with the size of rough stone.
A planner comes up with several allocation plans.
Color optimization process consists from two parts: computer optimization by color metrics in the case when we can develop mathematical definition and expert evaluation and study of optimization results for better appearance in various lighting and viewing conditions.
After good proportions are founded and fixed, we need to allocate these cuts one more time. At this stage the yield can be changed.
And if we still have more that one prospective solution, a cutter should decide which one is more preferable.