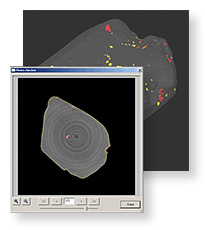 The Oxygen XRay is software developed to work with X-Ray data. The Oxygen XRay program uses X-Ray data and creates 3D model manually or automatically, allows to analyze inclusions, allocates diamonds and evaluates prices of solutions.

To download Oxygen XRay please contact us

Visit Oxygen XRay Home page
Visit Oxygen Microscope Home page

What is new in the Oxygen Microscope 2.5?