November 30, 2007 - Oxygen Viewer 1.4.0 (build 351) is released.
Fixed bugs
1. Oxygen Viewer does not require a registration now
Just download, install and run the program.
Photoreal mode is available in Oxygen Viewer.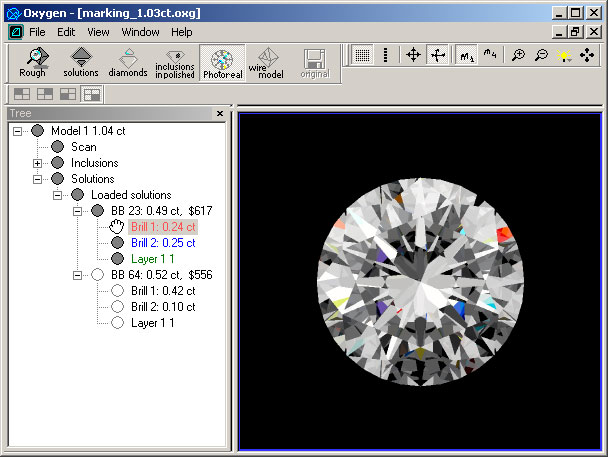 3. Inclusion in polished mode is available
Inclusions are displayed on the surface of diamonds.