Oxygen is an advanced software for processing of rough diamonds.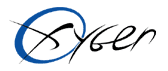 The Oxygen software work with the projects created by Pacor and Helium Rough systems.
Oxygen Inclusion allows to explore and work with the diamond cutting solutions: to find inclusion using photographs from Pacor / Helium system, to allocate diamonds, to evaluate the prices of the different possible solutions and quality of the polished diamonds.
Oxygen Viewer Free Version allows multiple users to explore diamond cutting solutions obtained from Oxygen software and Pacor software. You can see the model of a rough diamond, its inclusions and the models of proposed polished diamonds. This allows an evaluation of the prices of different possible solutions and quality of various polished diamond solutions.