August 23, 2005 - Helium Polish 1:1 version 3.50 (build 3458) and Helium Polish 1:2 version 3.50 (build 3459) are released.
1. Improvement of quality of building of Princess and Step cuts
The new method of building "New princess" which allows build different types (classic princess cut, French princess cut) better - program can create model of stones with multilevel pavilion. Possibility of choice between old method of building and new method of building of princess cut.
To choose new method of building it is necessary to select "New princess" in the field "Cutting" of the panel "Scan polished diamond" (see Figure 1).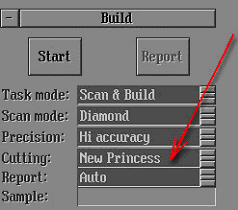 Figure 1. New method of building of Princess cut named "New Princess"
2. Improved full reports for Princess cut with new parameters
Now full report for princess has more parameters which can help user to estimate cut.
Please read the detailed description