In case some cloud points are located close to each other an automatic allocation tool can accidentally merge them. On the screenshot below you can see that a number of cloud points have been merged into one large 3D inclusion.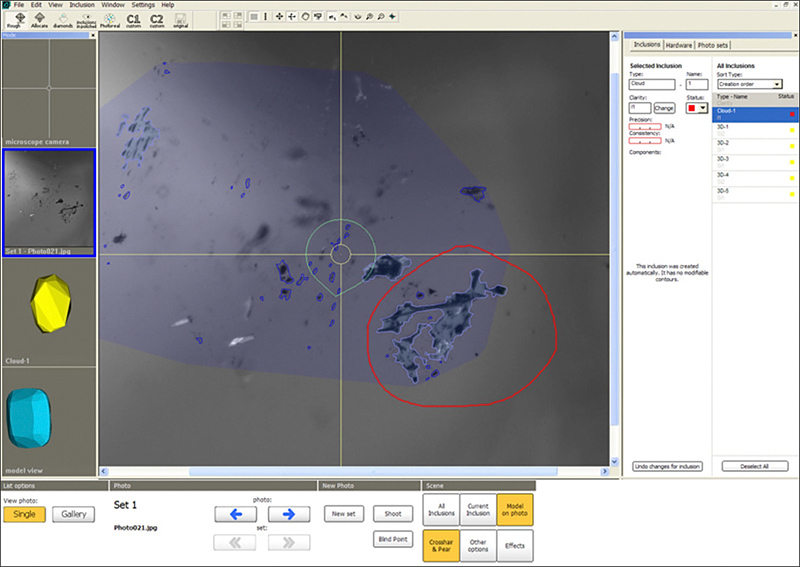 In such case please right-click on the cloud part and choose Split this part item in the context menu: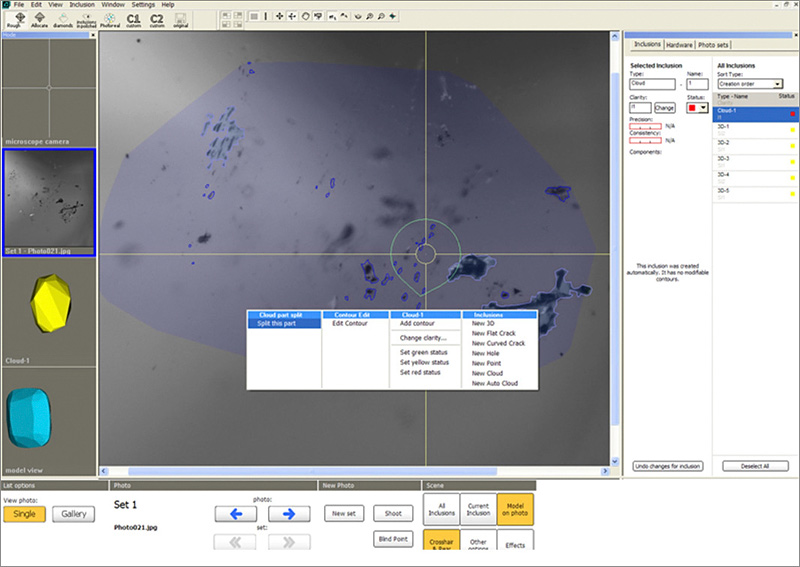 Oxygen will try to split an inclusion into smaller parts.
Splitting procedure results can be seen on the screenshot below.