1. New universal report for unknown and any cuts is available
The new universal report is developed for unknown cuttings. It is usefull for models created as a sample. The universal reports can be used for any cuts.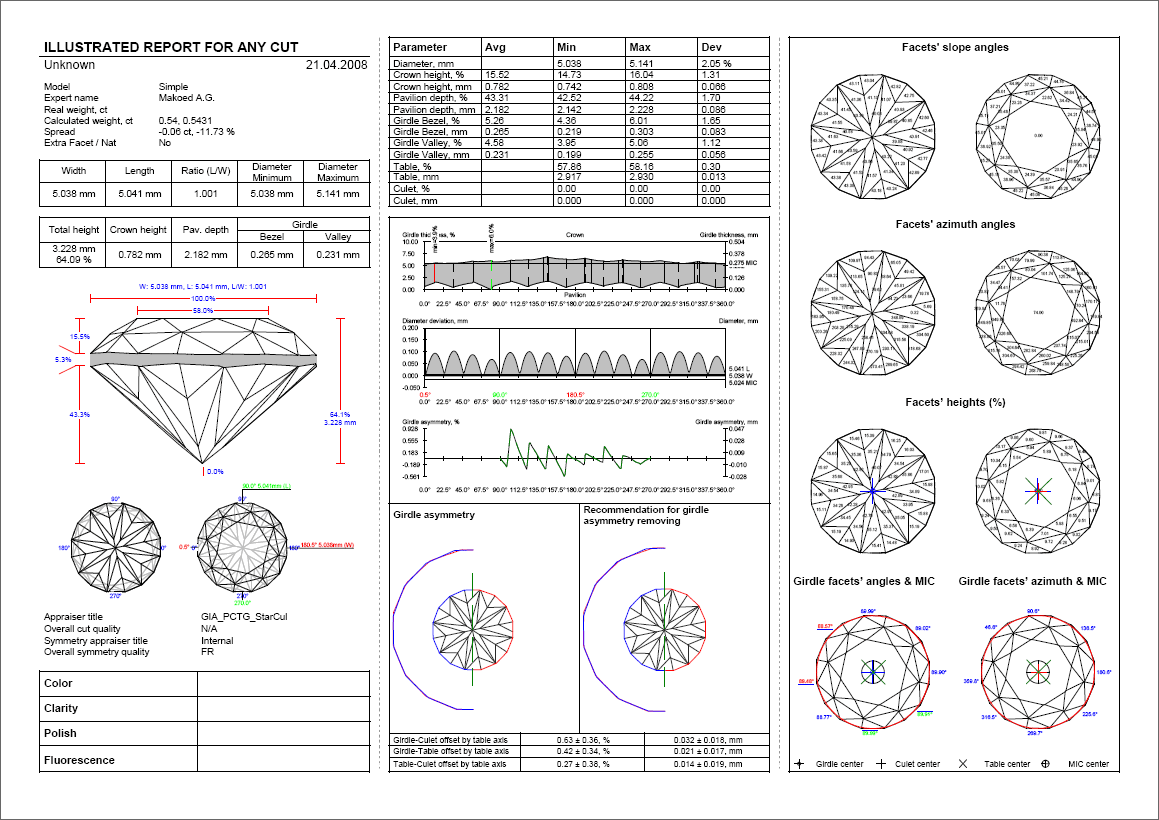 Please see examples of the new reports:
HTML and TXT versions of universal report are available.
Note: If you create a cutting by asc sample set Unknown in the section Report. It allows to create correct Universal report.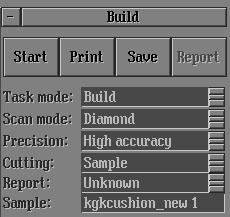 2. Facets angles, azimuths and other are displayed in Scene
New parameters are displayed on Scene:
Facets angles
Facets azimuths
Width, Length
Spread
Extra facets
To show parameters select it in menu Info: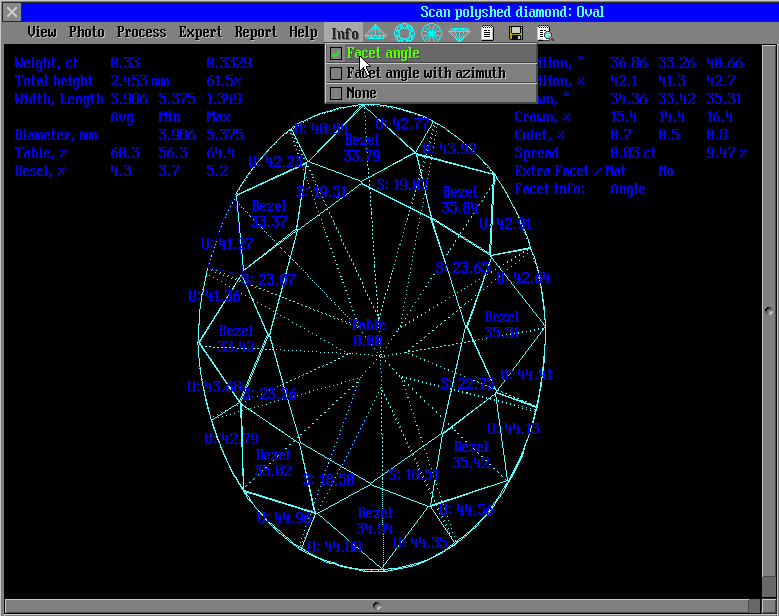 3. Girdle symmetry picture and diagram are improved
Girdle assymetry picture is improved. Recommendation for removing asymmetry is available.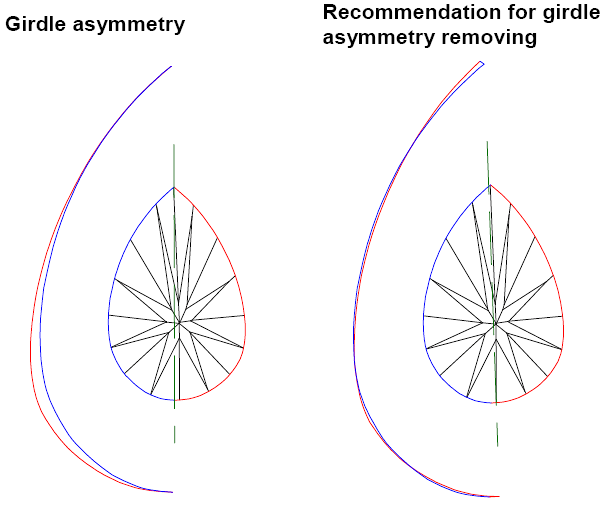 The diagram shows girdle asymmetry (black solid line) and the result of asymmetry removing (green dashed line)

4. Girdle facets angles and azimuths are available for brilliants and rounded fancies
Girdle facet`s angles
Girdle facet`s azimuths
Example of report:
New option allows to save STL files automatically.
To autosave Text STL or Binary STL:
Open window Options from menu Start \ Inner \ Options...
Select tab Polish
Select stl: text or stl: binary